Bike touring or bikepacking, which is best for you?
This article explores the difference between bike touring and bikepacking. Learn about what each entails and why one might be better than the other depending on your experience level, personality type, etc.
Continue reading to learn more!
What is bike touring and what is bikepacking

Photo by Marek Piwnicki on Unsplash
Bike touring is a form of bike riding where someone travels long distances for several days on a bike. The bike touring cyclist typically carries the necessary supplies with them and travels from town to town, sleeping in hotels and inns along the way. Bikepacking is similar to bike touring, but it's more adventurous and sort of like backpacking on a bike- you carry all your essentials with you and head off into the wilderness.
In this article, we'll talk about what differentiates bikepacking from bike touring and why you might be better off traveling by one means or another depending on your experience level, personality type etc.
What is the difference between Bike Touring and Bikepacking?
Bike touring is typically done for longer periods of time (several days) while bikepacking is for shorter rides (an overnight or weekend). Bike touring can take place on roads and bike paths while bikepacking often takes place in the wilderness. Bike touring may require more gear and supplies than bikepacking- this depends on where you're going and how long you plan to stay out.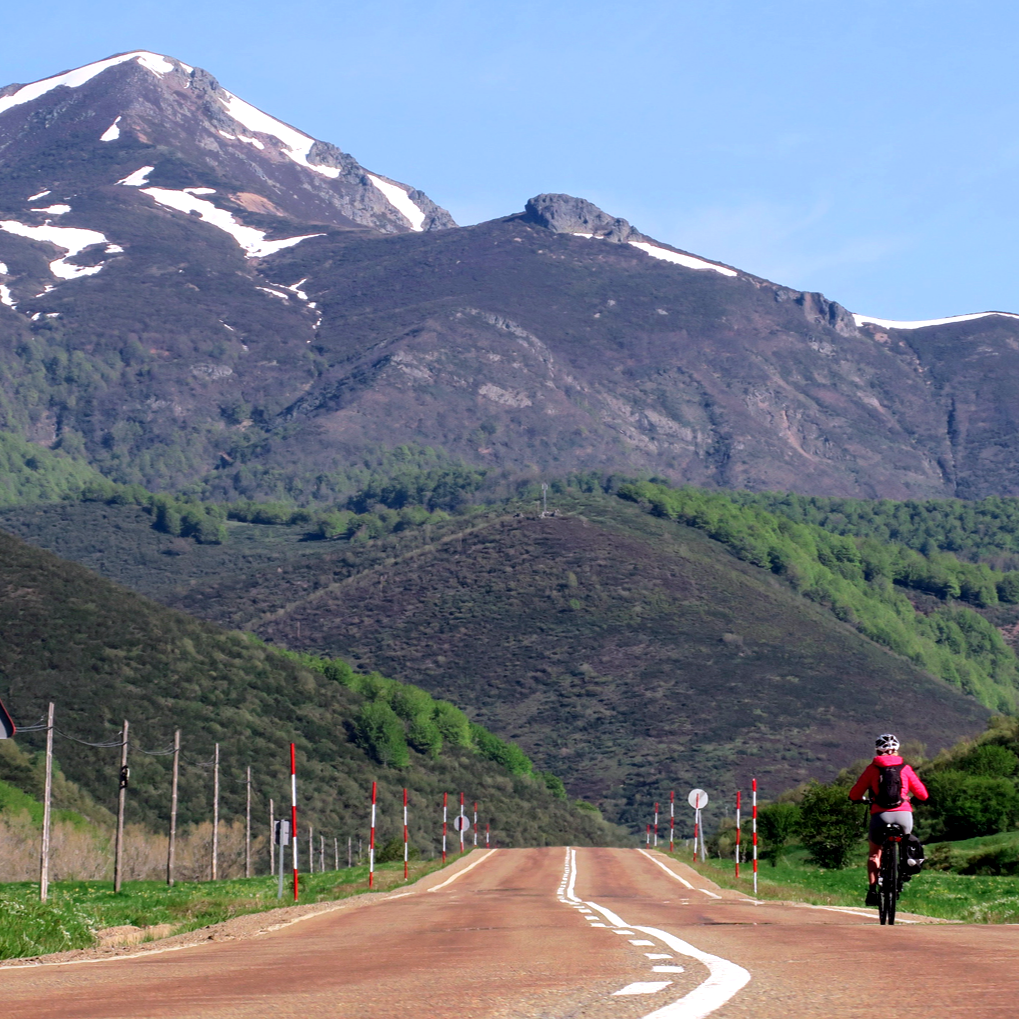 For beginners, it may make sense to start off with bike touring and then move on to bikepacking once you feel comfortable and ready for more of an outdoor adventure. Bike touring is definitely a great way to see the country and it's also safer than bikepacking since you're not heading into the wilderness alone.
For those who want more freedom and easier access into trails and wilderness areas, bikepacking is probably the best way to go.
Bike Touring VS Bikepacking

Bike touring offers certain advantages while bikepacking offers other advantages, and while I can't say one way of traveling is better than another, there are certainly pros and cons that will appeal to different riders. Here is my breakdown of the main pros of each type of bicycle travel, so you can make your own decision as to which style suits you best!
Advantages of bike touring include:
- You can bike tour with friends or on your own. You can also go on a road trip, which is more relaxing than circumnavigating mountains.
- Bike touring allows you to take in the scenery and see nice places you would otherwise not get to see while biking.
- Bike touring allows for more amenities and better sleep than bikepacking.
- You can take your time and enjoy yourself during bike touring.

Photo by Mark Stosberg on Unsplash
Advantages of bikepacking include:
- It's more adventurous and exciting than bike touring, which is a great way to try something new and challenging.
- Bikepacking allows you to get out into the wilderness, which may be the only option for some people who live in heavily populated areas.
- Bikepacking can allow for more freedom than bike touring, which you may miss if you've been doing it for a while. This can be risky since you have to go off into the woods alone at night by yourself, but it's also very exciting!
- You can carry less gear with you when bikepacking.

Photo by Patrick Hendry on Unsplash
How to choose the best biking adventure for you!

Photo by Patrick Hendry on Unsplash
So, what's the best bike touring adventure for you? Well, there are many to choose from so it's hard to say. I think one of the most important things to consider is your personality type.
Do you prefer very intense and challenging activities, or do you like things that are more chill like biking with friends? The other factor that should be considered is your experience level- if you've never done any bike touring before, it might make sense to go on a shorter trip at first while you're still getting used to everything.
If you're someone who wants more freedom and less planning ahead of time, then bikepacking might be the best option for you! On the other hand, if you want something more predictable and comfortable while also still getting to see the great outdoors, then bike touring is probably a better choice for you.
Conclusion
If you're not sure which type of biking adventure is best for you, here's a quick breakdown. Bike touring may be the better option if you prefer comfortable accommodations and more planned out routes with friends or on your own. On the other hand, bikepacking is probably the best choice if it's an adventurous experience that interests you- even though planning ahead can be challenging.
The key to choosing between these two types of bicycle travel adventures comes down to what kind of person you are. If comfort is important to you then go for bike touring but if being outdoors in remote areas sounds like something interesting, try bikepacking. Which has been your favorite way to explore new places via bicycling so far? Let us know!
Still unsure?
You can read a more detailed article on the technical differences between bicycle touring and bikepacking right here.